May 7th, 2008, 12:14 PM #
1
Impala Picture Database
Post pics of you cars or different mods you have done to it.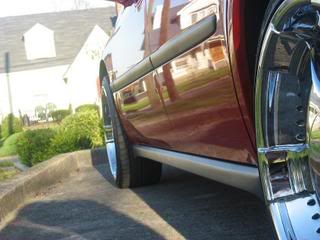 IMG tags must be lower case.... -EuroGoldLS
May 10th, 2008, 11:30 PM #
2
RE: Impala Picture Database
So nobody has an impala
May 11th, 2008, 7:46 PM #
4
RE: Impala Picture Database
Ss...nice i like it
Join Date: Feb 2008
Posts: 14
May 13th, 2008, 11:43 AM #
6
RE: Impala Picture Database
This is my '05 SS. It has 25,000 miles on it.
And this is what I did;
I put a Cold Air Intake, Smaller Pulley, cat back FlowMaster exhaust, New Rockers, and a bunch of computer work.
It's going to get Dyno'd this coming Saturday. And I'm taking to a track in NY later this month
As it stood before the new exhaust, the OTHER new pulley I'm putting on it, and some other misc stuff, it ran a 14.7 in the quarter mile.
Join Date: Feb 2008
Posts: 14
Join Date: Mar 2007
Posts: 97
October 14th, 2008, 11:07 PM #
9
RE: Impala Picture Database
That black and the red impala look good
here`s mine.. tell me what u think... i have the SS spoiler on it too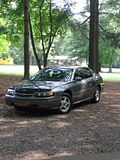 [/align][/align]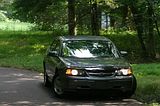 [/align][/align]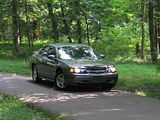 [/align][/align]tell me what u think...im 18 and this is how i take care of my impala
[/align] [/align][/align][/align]***Moderator edit. Merged double posts, fixed image links. For more info on making photobucket images work or making the photobucket thumbnail images work, please PM me. -EvansBlue***[/align]
Join Date: Mar 2007
Posts: 97
October 14th, 2008, 11:08 PM #
10
RE: Impala Picture Database