2007+ Tahoe Add-an-Amp
May 9th, 2019, 9:44 AM
CF Beginner
Join Date: May 2019
Posts: 1
Likes: 0
Received 0 Likes on 0 Posts
2010 tahoe pin 0 is pin 6?top left plug !
---
Originally Posted by
socaliguy81
Well, after a lot of searching for the Bose Nav/DVD/Rear Ent wiring diagram, I finally found the only useable signal for adding a sub amp.
The issue I had was that tapping the speaker wires on the Bose system changed the impedence too much and threw the Bose amp into a state of confusion. The only logical reasoning behind this is that Bose uses an auto-clip-sensning system that basically tells the amp how much stress the speaker is under through the language of impedence. Notice how when you rotate your volume **** all the way up, it just magically knows when to stop? I realized also that adding an amp for mids and highs would have to be done by grabbing the low level signal before the Bose amp FYI.
Attachment 15201
The center console subwoofer is practically located under the dash. After learning that the Bose amp was in the center console at the rear under the storage area, I figured there must be high level sub signal traveling through the center console.
Attachment 15202
Attachment 15203
Sure enough, I popped out the very easily accessible storage tray and spied a 4-wire harness. You might be thinking only 1 pair of wires go to a sub. Well, as I learned when adding an amp to my CTS w/ Bose, they like to run 2 pairs, one for each voice coil. All you have to do is tap each pair and run to a line-level adapter or hi-lo converter as some of you know them by. The wiring is as follows:
***These colors are on the amp side of the plug. The sub side has different colors all together.***
Voice Coil #1 aka Channel 1
+Dark Blue w/ White Stripe
- Light Green w/ Black Stripe
Voice Coil #2 aka Channel 2
+Dark Green
-Light Blue w/ Black Stripe
***THESE ARE SUB LEVELS NOT FULL RANGE..TAPPING THESE WIRES ARE ONLY FOR INSTALLING SUBS***
**Since it is easier to tap the larger gauge wires on the sub side of the harness, just use the plug's corresponding letters (ABCD) to match the wires up.**
Attachment 15204
There is plenty of room under most second row seating for one large amp or multiple smaller amps. Even the factory beauty board can be cut to easily flush amps in and hide wiring.
Attachment 15205
Attachment 15206
The 12Volt Main and 12Volt Accessory/Ignition wire locations are pictured below.
Attachment 15207
Attachment 15208
Attachment 15209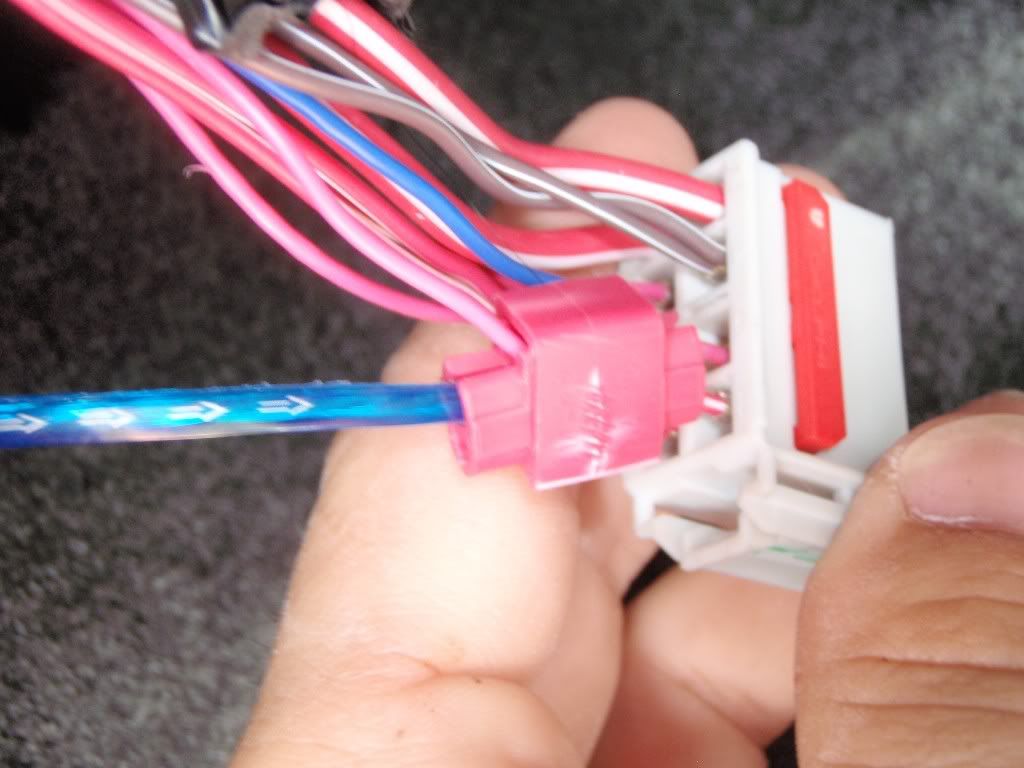 Attachment 15210
Attachment 15211
Attachment 15212
I am a professional installer who works out of Southern California and would love to help out if anyone needs.
760-773-8728 Travis Brown
"

[email protected]

"
Pin 0 I believe is pin 6 on a 2010 tahoe!
Thread
Thread Starter
Forum
Replies
Last Post
Silverado & Fullsize Pick-ups
August 16th, 2012

6:26 AM
February 11th, 2009

1:36 PM
Silverado & Fullsize Pick-ups
February 13th, 2008

8:25 AM
Silverado & Fullsize Pick-ups
September 28th, 2007

9:26 AM
January 28th, 2007

9:57 PM